We Are Hiring for : 1. Digital Marketing (Freelance) 2. Crew (Freelance)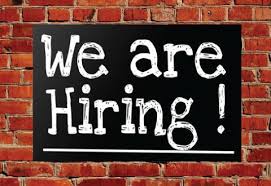 Requirements:
1. Stay in Jakarta. Preferably South Jakarta
2. Owned vehicle
3. Final year student (6/8 semester)
4. Flexible working hour
5. Have a good experiences in :
a.Digital Marketing : Facebook, Instagram & Snapchat. Make an artwork design. Have a great communication & PR skills. English fluent. Able to manage live update on soc-med.
b. Crew: have passion in event and wedding. Have great communication and PR skills. Able to work under pressure. Enjoy working individually or team work,.
Close: 31 August 2017
Company Name
The Einhardt Event & Wedding Organizer
Description
The Einhardt Event &  Wedding Organizer is a wedding organizer based in Jakarta, Indonesia.
Start with a personal experienced of a magic couple, they are trying to repeat
the successfull of their wedding dream come true to those beautiful and lovely couple.
With more than 4 years of experience in handling modern (International / Chinese) & traditional wedding, and supported by experience and creative crew in organizing and handling an event with professionally, trusthworthy, integrated, and delightfully. The Einhardt Wedding Organizer would be pleased to make your wedding dream comes true.
Industry
Customer Service
City
JAKARTA SELATAN
Job type
Freelance
Salary Range
BELOW RP1000000
Application Deadline
08/31/2017
Send CV to
theeinhardt@gmail.com