Sales & Vendor Acquisition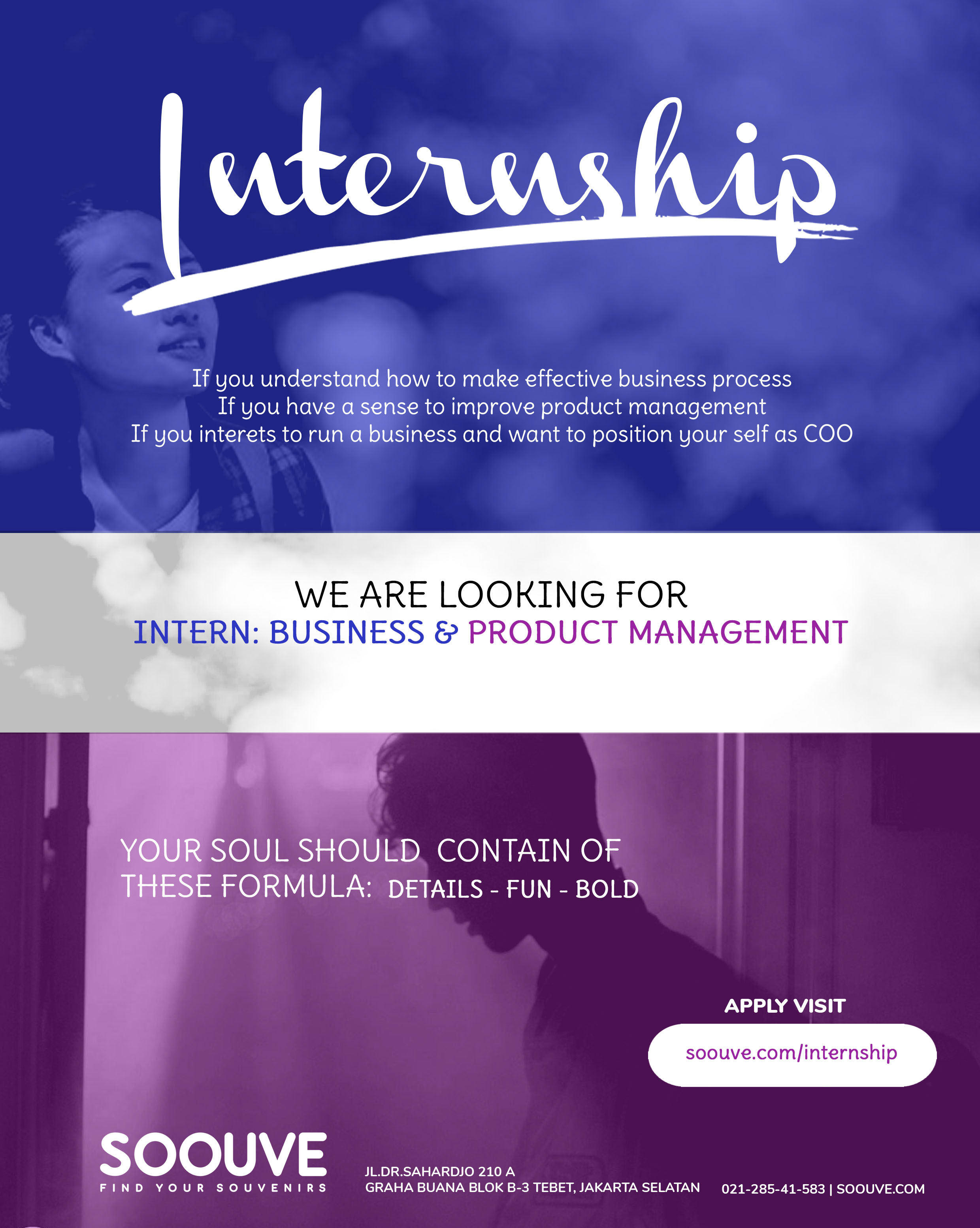 div style="margin-top: 30px;">
MAIN JOBDESK: Build partenrship with new vendor and lead sales team to achieve target.
=================
REQUIREMENTS:
1. Candidate must be at least in 5rd semester. Can work for minimum 4 days in a week.
2. Interst in meet new people.
3. Active in organization
4. Highly passionate and motivate in building something new and have dream to build your own business in the future.
5. Have social spirit, because SOOUVE is trying to generate a social activity movement.
===========
SOOUVE is one of SMEs in souvenir promotion industry which is growing to be a startup that positioned itself as one stop souvenir and promotion center. We are prepering a disruptive methode to face a big project in the end of December. We are in the progess of rebranding also.
As an Intern of SOOUVE, you will take a strategic responsibility and should positioned yourself as The Chief of Sales. In other hand, you also will have opportunity to learn digital marketing and some strategic methode from the SOOUVE family.
| | |
| --- | --- |
| Company Name | SOOUVE |
| Description | SOOUVE is one of SME in souvenir promotion industry which is growing to be a startup that positioned itself as one stop souvenir and promotion center. We are preapring to make a disruptive methode to face a big project in the end of November. We are in the progess of rebranding. |
| Job Category | Sales – Sales Management |
| City | JAKARTA SELATAN |
| Job type | Magang |
| Salary Range | RP1000000 RP3000000 |
| Application Deadline | 11/11/2017 |