People Relation (Internship)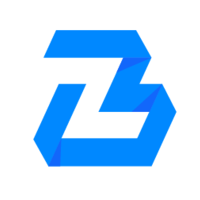 [BIZZY FUTURE MAKERS PROGRAM]
Future Makers is an internship opportunity which will transform you to be a future maker in Indonesia's digital commerce industry. Take this as a chance to build your network and gain insight on how real businesses work. Join our ever-growing team of young, passionate, intelligent millennials and make your impact! Learn from experienced mentors, develop your competencies and most importantly, have fun interning at our company.
PEOPLE RELATION INTERN
What you will be doing :
Creating, leading, managing and evaluating Happiness Project (Townhall, Meetup, Interns Day, etc.)
Execute and assist in every external employer branding activities
In collaboration with Talent Acquisition to established relationship with universities, building good relationship with all  3rd parties that are related with People Operations (POPS) i.e. Headhunters, Universities, Student Alumni Organizations, Manpower Officer, etc.
Consistently put a proposal to improve the way we do things in the workplace, so Bizzy can be the workplace of choice.
Requirements :
Undergraduate student majoring in Communication, Public Relations or Equivalent
Technology Savvy and Social Media active users
Having exposure in photography and design is preferred
A good team player and easy going
Passionate about people, open-minded & creative
If you have a passion in HR Management and employees' development programs, apply now!
| | |
| --- | --- |
| Company Name | Bizzy Commerce Indonesia |
| Description | Bizzy.co.id is a digital, dynamic and inclusive marketplace for businesses equipped with e-procurement platform for sourcing, tactical and transactional processes. Bizzy.co.id has a mission to underpin a clean economy by powering an inclusive digital business ecosystem that enables transparent, efficient and accountable commerce for all stakeholders. |
| Job Category | HRD Staff |
| City | DKI JAKARTA |
| Job type | Magang |
| Salary Range | RP1000000 RP3000000 |
| Application Deadline | 12/10/2018 |