Marketing Designer (Internship)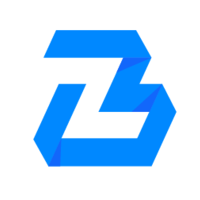 [BIZZY FUTURE MAKERS PROGRAM]
Future Makers is an internship opportunity which will transform you to be a future maker in Indonesia's digital commerce industry. Take this as a chance to build your network and gain insight on how real businesses work. Join our ever-growing team of young, passionate, intelligent millennials and make your impact! Learn from experienced mentors, develop your competencies and most importantly, have fun interning at our company.
What you will be doing as a MARKETING DESIGNER intern :
Develop and create creative artwork for all marketing activities both online and offline.
Collaborate with UI/UX designer to support website design.
Support content marketing and email campaigns, including design and copy writing
Develop and maintain social media presence, including design and copy writing.
Assist for monitor and report performance of all digital campaigns and assets against target (KPI and ROI).
Requirements :
Undergraduate student majoring in Visual Communication Design or relevant field.
Having interest in developing and executing innovative and creative assets both graphic and motion.
Passion in photography & videography
Having excellent skill in Ai, Ps, Dw, Ae, Pr.
Having a good communication and interpersonal skills
Able to handle multiple projects and/or tasks in a fast-paced environment
Fast, Focus and responsive to needs of colleagues
Able to work independently and in a team environment
Able to work under pressure
APPLY NOW
| | |
| --- | --- |
| Company Name | Bizzy Commerce Indonesia |
| Description | Bizzy.co.id is a digital, dynamic and inclusive marketplace for businesses equipped with e-procurement platform for sourcing, tactical and transactional processes. Bizzy.co.id has a mission to underpin a clean economy by powering an inclusive digital business ecosystem that enables transparent, efficient and accountable commerce for all stakeholders. |
| Job Category | Graphic |
| City | DKI JAKARTA |
| Job type | Magang |
| Salary Range | RP1000000 RP3000000 |
| Application Deadline | 12/05/2018 |