GRAPHIC DESIGNER (INTERN)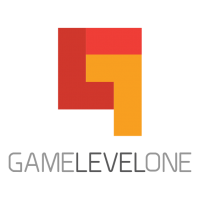 Qualification :
•Undergraduate or graduated from Bachelor's Degree in Art/Design/Creative Multimedia or equivalent.
•Ability to articulate and present creative ideas.
•Self-starter.
•Must be organized and able to act and follow through on projects independently.
•Proficient in Adobe Creative Suite (Photoshop, Illustrator), MS Office, Keynote.
Responsibilities :
The Graphic Designer is responsible for creating artwork that will be featured on ads, brochures, presentations, promotional displays, signage and websites. The Graphic Designer will oversee the design, layout and formatting of the featured materials.
Company Name
GAME LEVEL ONE
Description
GameLevelOne (GL1) is a Mobile Game Developer in Indonesia that focus on branding, promoting and advertising product with Game

We develop games on multiple platforms and have publishing partners in Southeast Asia and global market.

Our Game Studio welcome anyone who wants to consult and learn more about Advertising via game which could grow your business!

Job Category
Graphic
City
JAKARTA UTARA
Job type
Magang
Salary Range
BELOW RP1000000
Application Deadline
10/01/2017
Send CV to
jobs@gamelevelone.com