Digital Content Copywriter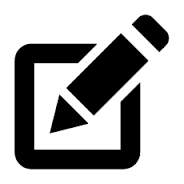 Responsibilities:
•    Write and edit according to business and marketing briefs. These writings include both short marketing copy and long form articles.
•    Able to produce 'optimise' content – i.e. producing keyword-rich content that has the primary purpose of pushing the page up the Google rankings.
•       Produce and tailor messages to specific target audience
•    Oversight on content matters pertaining to websites and portals managed by the company.
•    Track and monitor health of all assigned project(s) metrics.
•    Work with project teams to propose digital content strategies for clients' digital presence on owned, earned and paid media. Scope may occasionally extend to print mediums.
•    Establish content framework guidelines.
•    Manage across a range of social activities and continually monitor new technological / creative developments around social channels.
•    Produce and tailor messages to specific target audience
•    Proof-read and ensure all copywriting materials visible to public is accurate, clear and consistent
Requirements:
•    Degree in Journalism, Marketing, Advertising/Media, Humanities/Liberal Arts, Linguistics/Languages, Mass Communications.
•    Minimum 2 years of experience in copywriting, content development and social media engagement.
•    Dynamic individuals who possess strong interpersonal and communication skills – able to work with the different departments to produce work of the best quality
•    Impeccable writing skills and possess strong research skills, resourceful in maintaining one's knowledge and is well read.
•    Have initiative, proofreading skills and knowledge of simple HTML
•    Creative, can think outside the box and provide fresh ideas
•    Meticulous attention to detail, across all aspects of data, language and grammar, and general layout and presentation
•    Strong time & project management skills
•    Organised and has good attention to detail.
•    Possess good interpersonal, communication and presentation skills
•    Strong knowledge and professional experience in social media management.
•    Possess wide network of digital content partners and bloggers.
•    Result-oriented, motivated and outside-the-box thinker.
•    Experience in a strategic role with the ability to inspire is a must!
•    Able to contribute to teamwork as well as work independently.
•    Working knowledge of SEO best practices and keyword research.
•    Good organisational skills, able to multi-task, strong attention to details and can meet strict deadline.
| | |
| --- | --- |
| Company Name | PT. NineOneOne |
| Description | PT. NineOneOne bergerak di bidang jasa sekuritas, food & beverages dan tourism |
| Industry | Public Relations – Copywriting |
| Job type | Full Time |
| Salary Range | RP3000000 RP5000000 |
| Application Deadline | 07/31/2017 |
| Send CV to | franzleonard17@gmail.com |