Creative Design Intern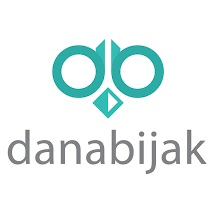 Danabijak is a fast growing FinTech company established in Southeast Asia.
With more than 100 employees, Danabijak is a technology company outstanding from others in the industry by its strategic focus on big-data and software.
Join Danabijak and help build the future of #FinTech technology in Asia!
What you will be doing?
Contribute creative ideas and manage all visual communications of any project required, you can also explore various format (pictures, animation, videos, etc.) for better optimised in social media and digital conversion.
What we expect from you?
Skilled with professional design software like Adobe Photoshop, Illustrator etc.
Understand the psychology of social media audience.
Having online portfolio (ex: Behance, Kreavi) or personal projects will be a huge plus.
Creative and detail oriented.
Own the eagerness working in a fast-paced & dynamic FinTech environment.
Available for (at least) 3 months of internship.
What we offer?
Epic work environment with endless learning opportunities.
Company Name
PT. Digital Micro Indonesia
Description
Danabijak is a leading financial technology company providing fair credit solutions. We're one of the first peer to peer lending in Indonesia and have seen a strong growth in the last 2 years. Danabijak is looking for additional team members to help us fulfil our vision of servicing the underbanked.

Danabijak cares about developing employee's skillset and potential, improving technology-based processes, and maintain proper and compliant business conduct.

Job Category
Creative & Design
City
DKI JAKARTA
Job type
Magang
Salary Range
RP1000000 RP3000000
Application Deadline
04/07/2019