Website Programmer Developer in Bali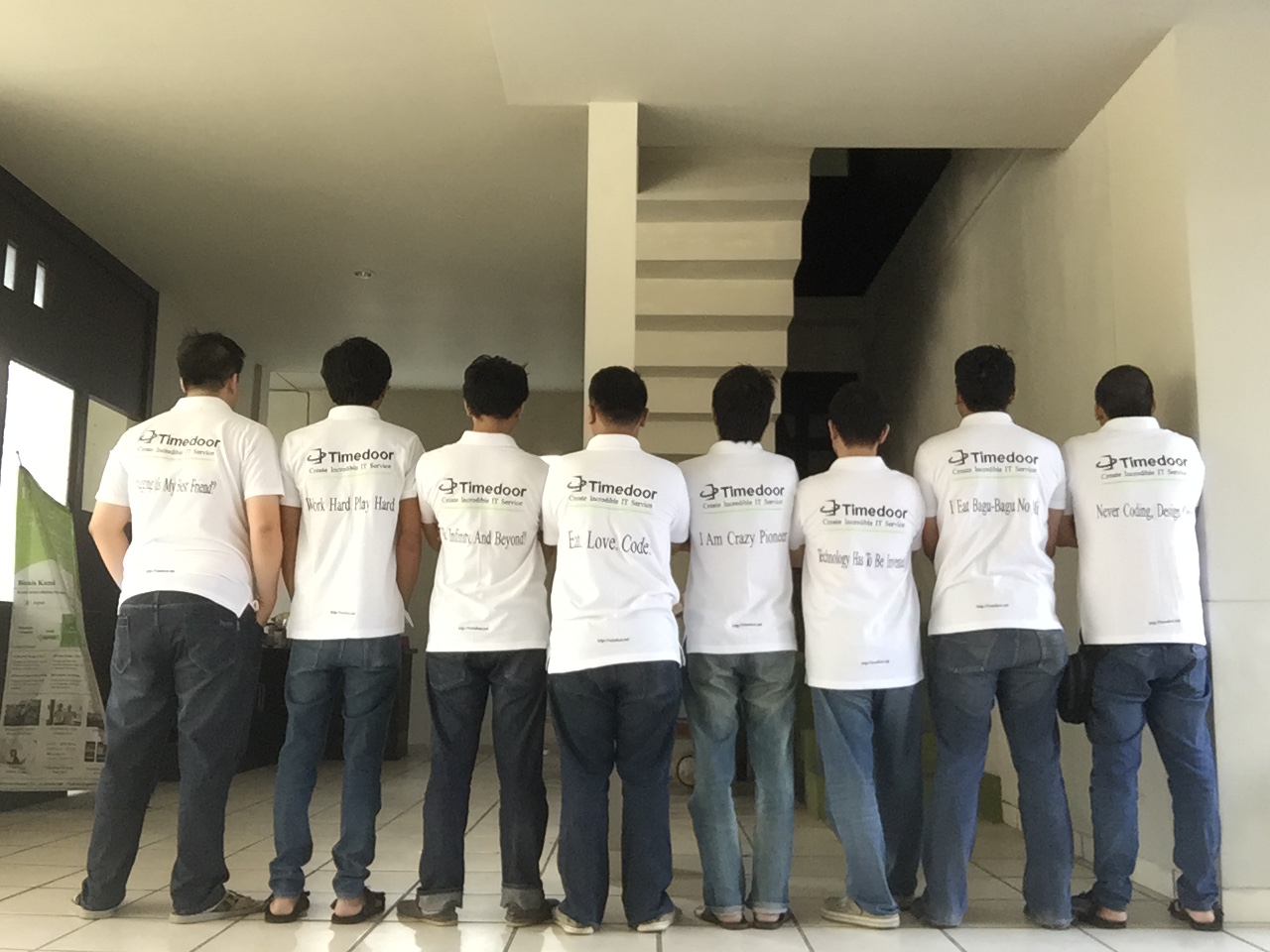 Timedoor is one of the best place to start your career. Our team are come from various culture. We welcome young people and have high passion although didn't have a work experience. Let's join our adventure! We provide comfortable working environment like Google in Bali.
A programmer is responsible for the system quality such as system requirements definition, programming, system operation and maintenance, project management. You can get 3 month PHP training from our Japanese special programmer. We would ask to employee to work for long term (minimum 2 years).
Requirements:
Developing code: PHP, Javascript, HTML etc.
Knowledge: MySQL, Linux, Windows, Apache
Company Name
Timedoor Indonesia
Description
Let's create an incredible service needed around the world.

There are many people and many companies in the world, but how many are 100% satisfied with everything around them? Many people may think 'I wish this works better', 'this could be much more convenient' or 'I want to try it this way'.

Japan has become one of the most developed countries in Asia. At the core of our culture is the desire for excellent service. But still, many people are dis-satisfied with the current quality and want even better service. A similar desire for top-quality service can be seen around the world. At Timedoor, we are here to help reduce frustration with inconveniences and increase general quality. We aspire to contribute to further world development with our service strengths of experience and passion in IT.

Our team are come from various culture. We welcome young people and have high passion although didn't have a work experience. Let's join our adventure! We provide confortable working emvironment like Google in Bali.

Our Missions :

Needed for customer
Produce a new value added product beyond the expectations of our customers. We want to help improve your business.

Needed for staff
Provide a challenging environment where employees can grow as a way to help create the next generation of leaders.

Needed for community
Contribute to Bali and the regional community by expanding employment and educating young stars.

Job Category
IT – Webmaster & SEO
City
DENPASAR
Job type
Full Time
Salary Range
RP3000000 RP5000000
Application Deadline
01/31/2018