Software Development Engineer in Test (Internship)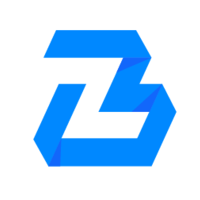 [BIZZY FUTURE MAKERS PROGRAM]
Future Makers is an internship opportunity which will transform you to be a future maker in Indonesia's digital commerce industry. Take this as a chance to build your network and gain insight on how real businesses work. Join our ever-growing team of young, passionate, intelligent millennials and make your impact! Learn from experienced mentors, develop your competencies and most importantly, have fun interning at our company.
What you will be doing as SOFTWARE DEVELOPMENT ENGINEER IN TEST intern :
Participate in support functions including day-to-day project support, working closely with Development, SDET, Product Manager and end users.
Gather and analyze application logs and performance metrics and work with Engineers to troubleshoot and debug application issues.
Participate in the daily project scrums and triage meetings to provide support to the project team.
Participate in post-mortem discussions around software-related production incidents and communicate about technical issues and resolutions.
Work with 3rd party vendors as needed on vendor-related support requests/issues.
Provide technical support for all system environment.
Requirements :
 Final year student majoring in IT, Information System, Informatics Engineering, Computer Science.
Ability to read and understand ERDs using data modeling tools such as Visio or Erwin.
Has deep knowledge on SQL (DML and DDL) on MySQL or Postgres
Willing and able to contribute to development activities including bug assessment and bug-fixing.
Have a working understanding of the software development lifecycle and be able to communicate incident and project status, issues, and resolutions.
Degree in  or any other IT related fields.
Additional experience that is considered as big plus: Experience in eCommerce technology and data, Experience working with defect management software such as JIRA, Small fast-growth company experience.
| | |
| --- | --- |
| Company Name | Bizzy Commerce Indonesia |
| Description | Bizzy.co.id is a digital, dynamic and inclusive marketplace for businesses equipped with e-procurement platform for sourcing, tactical and transactional processes. Bizzy.co.id has a mission to underpin a clean economy by powering an inclusive digital business ecosystem that enables transparent, efficient and accountable commerce for all stakeholders. |
| Job Category | Software Development |
| City | DKI JAKARTA |
| Job type | Magang |
| Salary Range | RP1000000 RP3000000 |
| Application Deadline | 12/05/2018 |