Product Marketing (Internship)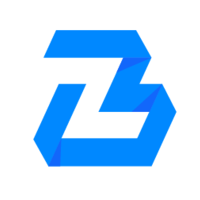 [BIZZY FUTURE MAKERS PROGRAM]
Future Makers is an internship opportunity which will transform you to be a future maker in Indonesia's digital commerce industry. Take this as a chance to build your network and gain insight on how real businesses work. Join our ever-growing team of young, passionate, intelligent millennials and make your impact! Learn from experienced mentors, develop your competencies and most importantly, have fun interning at our company.
What you will be doing as PRODUCT MARKETING intern :
 Work closely with Product Management teams on the platform development.
Support in developing user persona profile, positioning, user-facing content such as webpage, communication scripts, manual guidance, FAQs, slides, videos, and demo scripts.
Assist in identify, scope and execute qualitative and quantitative research projects to gain user insights.
Understand and assess opportunities in order to determine how to optimally launch.
Coordinate across multiple cross functional teams needed to get platforms to market.
Requirements :
Undergraduate student majoring in computer science or engineering or other related fields.
Excellent and effective communication skill both in Bahasa Indonesia and English.
Having interest in developing user-facing content such as webpage, manual guidance, FAQs, slides, videos, and demo scripts.
Understanding on website/ platform, passion for digital marketing and business acumen.
| | |
| --- | --- |
| Company Name | Bizzy Commerce Indonesia |
| Description | Bizzy.co.id is a digital, dynamic and inclusive marketplace for businesses equipped with e-procurement platform for sourcing, tactical and transactional processes. Bizzy.co.id has a mission to underpin a clean economy by powering an inclusive digital business ecosystem that enables transparent, efficient and accountable commerce for all stakeholders. |
| Job Category | Marketing – Digital & Online |
| City | DKI JAKARTA |
| Job type | Magang |
| Salary Range | RP1000000 RP3000000 |
| Application Deadline | 12/05/2018 |