Marketing Staff at @WillieBrothers Steakhouse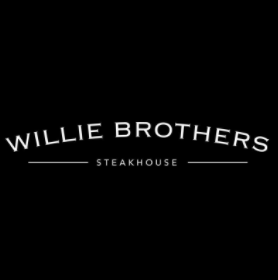 Willie Brothers Steakhouse, a well known fine dining restaurant located in west jakarta, now looking for a super marketing staff with requirements below:
MARKETING STAFF
No specific requirement of education
Bachelor's Degree in Marketing or a related is a plus
Required Skills, Knowledge, and Characteristics
Male/female, Below 30 years old
Working experiences at least 1 year in related field
Cheerful yet objective/result oriented person
Strong effective communicator.
Highly developed, demonstrated teamwork skills
Commitment to continuous learning.
Fluent in using internet and social media
Demonstrated effectiveness in holding conversations with customers, customer evangelism, and customer-focused product development and outreach.
Demonstrated ability to see the big picture and provide useful advice and input across the company.
Ability to lead in an environment of constant change.
Experience working in a flexible, employee empowering work environment. Structured or large company experience will not work here.
Familiar with the trade in marketing including PR, written communication, website development, market research, product packaging, Microsoft software suite of products, visual communication software products, and creative services.
Willie Brothers Steakhouse
The Original Steak & Cheese
| | |
| --- | --- |
| Company Name | PT. ASIA KULINARI INDONESIA |
| Description | PT. Asia Kulinari Indonesia adalah perusahaan induk yang bergerak di bidang kuliner dan restoran inovatif dan super agile seperti Dino Steak & Pasta serta Willie Brothers Steakhouse. |
| Job Category | Marketing – Marketing Communication |
| City | JAKARTA BARAT |
| Job type | Full Time |
| Salary Range | RP3000000 RP5000000 |
| Application Deadline | 10/10/2017 |
| Send CV to | recruitment@asiakulinariindonesia.com |