IT Support (Internship)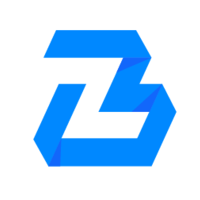 [BIZZY FUTURE MAKERS PROGRAM]
Future Makers is an internship opportunity which will transform you to be a future maker in Indonesia's digital commerce industry. Take this as a chance to build your network and gain insight on how real businesses work. Join our ever-growing team of young, passionate, intelligent millennials and make your impact! Learn from experienced mentors, develop your competencies and most importantly, have fun interning at our company.
What you will be doing as IT SUPPORT INTERN :
Printer Support (Install driver, connect to printer, supply tinta)
Internet user (LAN, Crimping Cable & Wifi)
Installation Operating System (Windows & Mac)
Installation Application (Ms. Office , Teams, Browser, PDF, Printer, Zip)
Prepare Laptop for New Joiner
Setup IPhone / Zoiper PC
Troubleshooting PC / Laptop
Maintenance PC / Laptop
Input Data Asset
REQUIREMENTS :
Undergraduate Student majoring in Computer Science / Information System / IT or relevant field.
Having a good communication and interpersonal skills
Able to handle multiple projects and/or tasks in a fast-paced environment
Fast, Focus and responsive to needs of colleagues
Able to work independently and in a team environment
Able to work under pressure
Passionate in technology field and willing to share with others
Good analytical and problem-solving skills, logical information organization skills
Update a trend and knowledge in alignment with industry technology developments.
Strong experience in Office 365 and Exchange Online Administrator
APPLY NOW!
| | |
| --- | --- |
| Company Name | Bizzy Commerce Indonesia |
| Description | Bizzy.co.id is a digital, dynamic and inclusive marketplace for businesses equipped with e-procurement platform for sourcing, tactical and transactional processes. Bizzy.co.id has a mission to underpin a clean economy by powering an inclusive digital business ecosystem that enables transparent, efficient and accountable commerce for all stakeholders. |
| Job Category | HRD Staff |
| City | DKI JAKARTA |
| Job type | Magang |
| Salary Range | RP1000000 RP3000000 |
| Application Deadline | 12/10/2018 |