Internal Sales Executive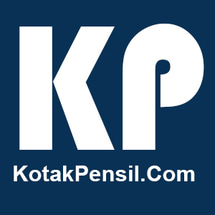 Duties and Responsibilities:
•    Achieves monthly sales budget goals and new business targets through various selling channels.
•    Identifies sales leads and new opportunities.
•    Initiates communication with incoming leads/prospects through Company's efforts and the individual's as well.
•    Works seamlessly with other team members to develop strategies to attract, maintain and round potential clients.
Minimum Qualifications:
•    Female/Male, maximum age: 27 years old
•    At least 1 year of work experience in direct or B2B sales
*base salary plus incentives
*fresh graduates are welcome to apply
Company Name
PT. Kotakpensil Bisnis Solusi – Jakarta Barat
Description
Kotakpensil.com is the first Office Equipment Webstore in Indonesia (since 2009)

In accomodation to our fast growing, we are looking for young, dynamic and smart people.

if you are the one, feel free to contact us!

Mari tumbuh dan berkembang bersama kami …

Job Category
Marketing – General & Support
City
JAKARTA BARAT
Job type
Full Time
Salary Range
RP3000000 RP5000000
Application Deadline
11/15/2017