Human Resource & General Affair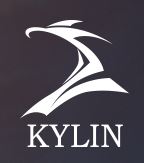 KYLINDO, startup compant engaged in the Mobile Applications & IT Industry need require  Human Resources & General Affair.
Candidate must possess at least Bachelor's Degree/Post Graduate Diploma/Professional Degree in Human Resource Management, Psychology, Law or equivalent.
Required language(s): English, Chinese, Bahasa Indonesia
At least 1 Year(s) of working experience in the related field is required for this position.
Required Skill(s): human resource, recruiting, Payrool
Preferably Junior Executive specialized in Human Resources or equivalent.
Job Role:
Updating Employee's personal record and documents
Assisting on day-to-day HR function (employees performance review, briefing, etc)
Handle BPJS Ketenagakerjaan dan BPJS Kesehatan
Prepare Agreement of Employee
Recruiting Employee
HR & GA Process
Requirements:
Minimum Bachelor Degree
Able to operate computer
Excellent in English
Able to speak Mandarin
Responsible, Honest, Loyal and have a passion in Startup Company
Fresh Graduate are welcome
For more information about KYLINDO, you can check our website & product at:
Website: http://kylindo.com/
Poseed: https://play.google.com/store/apps/details?id=com.qiji.findos
Facebook: @Poseed.ID
Instagram: @Poseed.ID
Contact: Michael Samuel (0855 1434 713)
Office: Sudirman Park Tower A, 1st Ground 0101 
Company Name
KYLINDO
Description
KYLINDO, startup company engaged in the Mobile Applications & IT Industry

More information check:
Website: http://kylindo.com/

Our Application : http://bit.ly/Poseed_ID (Poseed)
Facebook: https://www.facebook.com/Poseed.id/
Twitter: @Poseed_ID
Instagram: @Poseed_ID

Industry
Human Resources Management Consulting
Job type
Full Time
Salary Range
RP3000000 RP5000000
Application Deadline
03/31/2017
Send CV to
michael@qijiinc.com