Graphic Designer (Intern / Magang)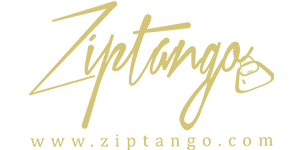 We are looking for intern candidates who are majoring in Graphic Design / Arts / similar area.   Our  internship program allows students to apply their skills in a professional work environment with guidance from our experienced staff.
Requirement:
·         Male / Female , Max 25 years old
·         Candidate must be working towards a degree in Arts/Design/Creative Multimedia or equivalent.
·         Familiar with Adobe Photoshop , Premiere Pro, other graphic tools, and know how to use camera.
·         Preferred interested in luxury fashion brand industry.
·         Experienced in creating e-flyer for events promotional tools.
Job Description :
·         Creating content for promotional tools and activities.
Plus:
If you have some experience in creating interesting content in social media (Instagram, Facebook, Twitter), that would be a great plus.
Download our Android and iOS app at app.ziptango.com !
| | |
| --- | --- |
| Company Name | ziptango |
| Description | Ziptango is a luxury marketplace dedicated for fashion enthusiasts to buy and sell their designer goods more securely. Ziptango is founded and managed by founders who have over nine years of working experience at Silicon Valley, USA.Join Ziptango team today to disrupt fashion e commerce in Indonesia! |
| Job Category | Creative & Design |
| City | JAKARTA PUSAT |
| Job type | Magang |
| Salary Range | RP1000000 RP3000000 |
| Application Deadline | 09/30/2017 |
| Send CV to | rushtea@gmail.com |