Graphic Designer Intern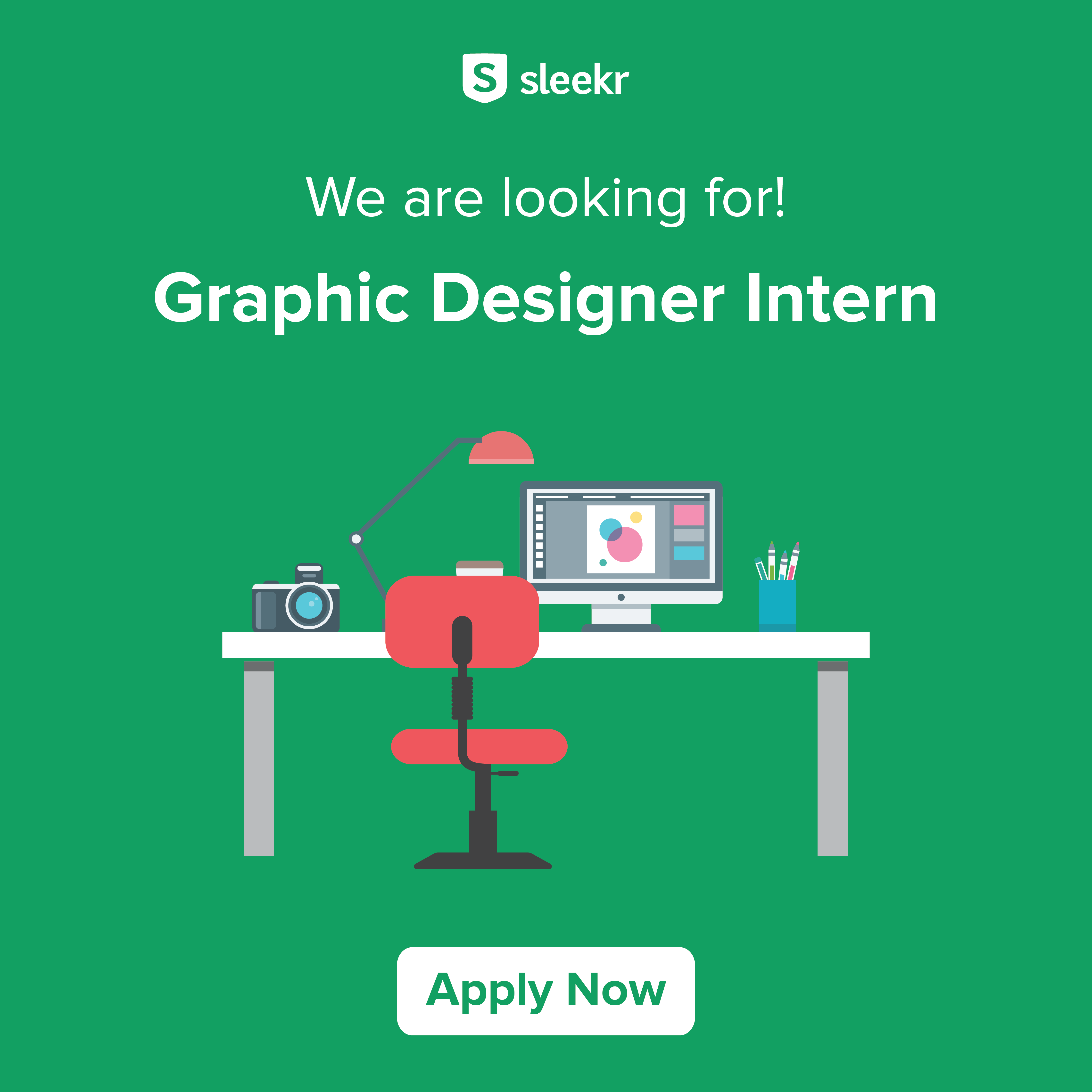 Hi, amazing designers!
Sleekr is now looking for creative and innovative graphic designer to help us building the foundation of our brand the touch of arts. Moreover, you will be working together with marketing team and actively participating in all marketing activation both for customer acquisitions and engagements.
What will you do?
1. Online marketing content (social media, email marketing, blogposts, etc.)
2. Offline marketing content (event, poster, merchandise, etc.)
3. Other marketing activities which needs creativity and designs
What you need to have?
1. Good passion of working as a graphic designer in a fast-moving company
2. Able to use Adobe Illustrator and Adobe Photoshop
3. Photography and video skill will be a plus
4. Have a good will to join us as Sleekr-mate and work together with happiness
We are waiting for you!
Company Name
Sleekr
Description
Sleekr is a HR and Accounting Software as a Service company which is based in Jakarta. We help company to manage their Human Resources Management and Accounting. We look for people who want to grow together with us, we provide place to learn a new thing every single day. Right now, we are looking for more awesomeness to join us as our next sleekr-mate.

Yes, we are a start-up company and we always encourage every single person in our team to keep improving and work with happiness!

Industry
Advertising Marketing Promotion Public Relation
Job type
Magang
Salary Range
RP1000000 RP3000000
Application Deadline
05/16/2017
Send CV to
diana@sleekr.co