Freelance Creative Writer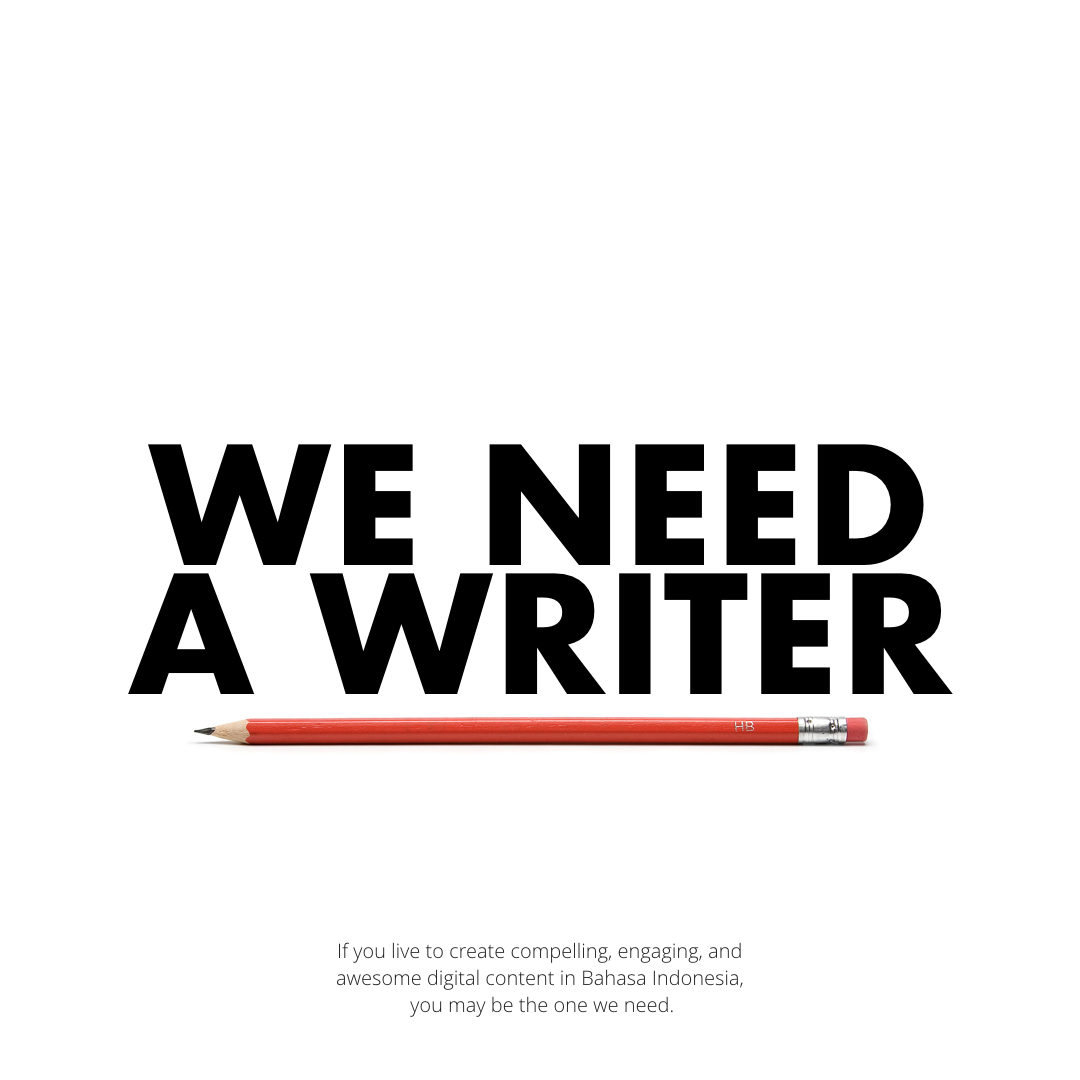 We are a digital firm that provides digital marketing services for our clients. We are seeking for dynamic, enthusiast, and motivated young professionals as a:
FREELANCE CREATIVE WRITER
THE WRITER WILL: 
Develop content based on the direction and brief of the digital strategy.
Create compelling article, taglines for social medias, and other digital platforms.
Submit the articles remotely and timely.
THE WRITER MUST HAVE:
Previous experience in writing / copywriting / blogging is a must.
High familiarity with internet trends.
Excellent Bahasa Indonesia writing skill.
Company Name
Skytree
Description
Skytree is a fresh and young digital firm that started to operate in early 2015, with a vision to help organizations in optimizing the opportunities posed by the digital world by transforming your digital visions into reality.

We're a bunch of passionate, creative, strategic and digital thinkers that are trying to push the boundaries of new media communication by designing and executing out-of-the-box strategies using multiple digital platforms.

Visit us:
http://skytreedgtl.com/internship

Job Category
Marketing – Digital & Online
City
BANDUNG
Job type
Freelance
Salary Range
BELOW RP1000000
Application Deadline
05/31/2018