Finance Internship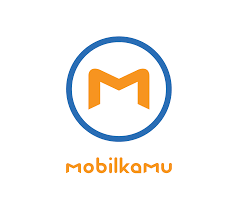 We are currently searching for capable, hard-working and intelligent individuals to take this 3 month internship as a finance admin. The main requirements are previous studies in either finance and accounting (or both), and a decent GPA. There will be an entry test in order to determine basic mathematical skills and financial knowledge.
Requirements:
University degree in finance or accounting (already completed or final year)
GPA > 3.00
Good mathematical skills
Good communication skills
Honest, diciplined, loyal and well-mannered
English: bonus
Main Roles
You may be working with several of the following tasks:
Entering accounting events into the company journal
Assisting with salespeople commissions/incentives
Monitoring company and divisional budgets
Financial checks
Scheduling transfers
Working with the administration team to coordinate payments and receipts of payment
Why Join with Us?
Multinational Team! We have members from Australia, Vietnam and Brazil.
Casual dress code.
Regular company gatherings and events including karaoke!
Great opportunity to develop your skills in a safe, fun and exciting working environment.
Opportunity for full-time position after completing the internship.
Quickly expanding company which has already gone through several rounds of venture capital funding.
Company Name
PT Mobilkamu Group Indonesia
Description
MobilKamu is a web-based platform which aims to help car buyers find the best price in Jakarta for their dream car. We combine revolutionary technology with traditional customer service and sales experience in order to provide the best buying experience for our users and disrupt the entire automotive industry.

Why join us?

– Competitive salary
– Flexible work hours
– Exciting start-up work culture and fast growing business
– Surrounded by great people from various backgrounds and nationalities
– Leadership opportunities in future
– Work for a startup which has gone through 3 rounds of funding already, including one investor who is an ex-Rocket Internet startup founder.

Job Category
Accountant
City
JAKARTA SELATAN
Job type
Magang
Salary Range
RP1000000 RP3000000
Application Deadline
03/23/2019