Creative Writer Intern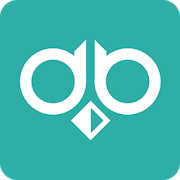 Danabijak is a fast growing FinTech company established in Southeast Asia.
With more than 100 employees, Danabijak is a technology company outstanding from others in the industry by its strategic focus on big-data and software.
Join Danabijak and help build the future of #FinTech technology in Asia!
What you will be doing?
Ultimately, you will ensure we maintain a strong online voice and brand consistent with our business goals. Mostly you will have to write in Bahasa Indonesia, but having a good proficency in English it's a plus.
What we expect from you?
Able to write in native-level Bahasa Indonesia.
Good attention to detail.
Own the eagerness working in a fast-paced & dynamic FinTech environment.
Available for (at least) 3 months of internship.
What we offer?
Epic work environment with endless learning opportunities.
Company Name
PT. Digital Micro Indonesia
Description
Danabijak is a leading financial technology company providing fair credit solutions. We're one of the first peer to peer lending in Indonesia and have seen a strong growth in the last 2 years. Danabijak is looking for additional team members to help us fulfil our vision of servicing the underbanked.

Danabijak cares about developing employee's skillset and potential, improving technology-based processes, and maintain proper and compliant business conduct.

Job Category
Public Relations – Copywriting
City
DKI JAKARTA
Job type
Magang
Salary Range
RP1000000 RP3000000
Application Deadline
04/07/2019