Business Develoment & Partnership Intern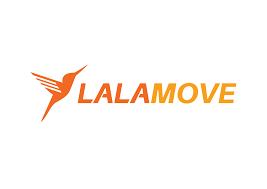 Are you a creative thinker and a collaborative worker with target oriented? Does meeting people and designing partnership relationship excite you?
Do you have strong partnership management and written/digital communication skills? Are you looking to start your career in an exciting, ever-evolving, team-focused environment?
Lalamove Indonesia  is seeking a full-time intern to join our team and contribute to both the strategic evolution and the flawless execution of our partnership programs.
To be eligible, you must have graduated with your bachelor's degree or already in final stage of college.
In your work, you will be focusing on the start-to-finish execution of all aspects of our Partnership programs, including:
Establishing and managing project timeline and delivery
Build a potential partners data pool
Follow up potential partners based on Partnership program
Compiling feedback
Proactively engaging the potential partners
Analyzing results of programs/materials to recommend areas of optimization/improvement
Participating in meetings, seminars and conferences
To be successful in this role you must have a passion for learning and a dedication to quality.
The possibilities are limitless and the amount of exposure and project work you will take on is dependent on your communication skills, attention to detail, ability to work independently and as part of a team, and a proactive, positive attitude.
You will experience a dynamic and customer-centric organization with a truly unique culture, while contributing to the growth and success in Indonesia
| | |
| --- | --- |
| Company Name | Lalamove Indonesia |
| Description | www.lalamove.com |
| Job Category | Business Development |
| City | JAKARTA SELATAN |
| Job type | Magang |
| Salary Range | RP1000000 RP3000000 |
| Application Deadline | 07/09/2018 |